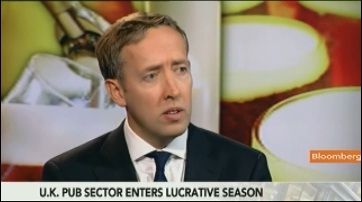 If it matters in licensed leisure, who are you going to call?
When business media need to know what's happening in the licensed leisure world, they come to the experts. Bloomberg Television recently interviewed AG&G director James Grimes about prospects for pubs in the UK, which was promptly picked up across the Atlantic by The Washington Post.
To watch the interview, click the player below.