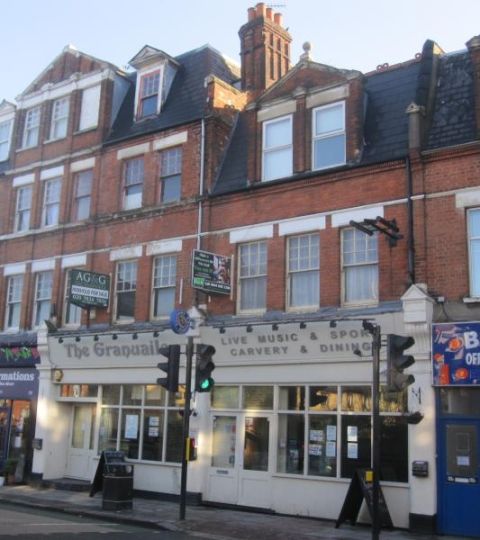 Granuaile inspires swashbuckling race to the finish
When a pub named after a celebrated female pirate is sold, you have to expect a bit of swashbuckling – and North London's The Granuaile certainly didn't disappoint.
The freehold of the Hornsey bar recently changed hands after a dramatic race to exchange contracts between two would-be buyers, with the successful party – a local property investor – returning his completed paperwork in under 90 minutes.
"There was so much enthusiasm for the property that the vendor accepted two offers, both of which were substantially above the guide price of £750,000," says Panyiotis Themistocli of licensed leisure specialists AG&G.
"It shows that the money is still out there if you have the right property at the right price."
The Granuaile is a double-fronted, traditional pub comprising two connected buildings covering an area of approximately 240 square metres (2,500 square feet). With a convenient location on Tottenham Lane close to Hornsey railway station.  There is a considerable amount of unused residential accommodation above, it provides a potentially profitable development opportunity for its new owner.
Its name is the Gaelic nickname for Grace O'Malley, a fiery 16th century pirate immortalised in Irish folklore.
For more information, contact Panayiotis Themistocli on 020 7836 7826, e-mail pthemistocli@agg.uk.com.