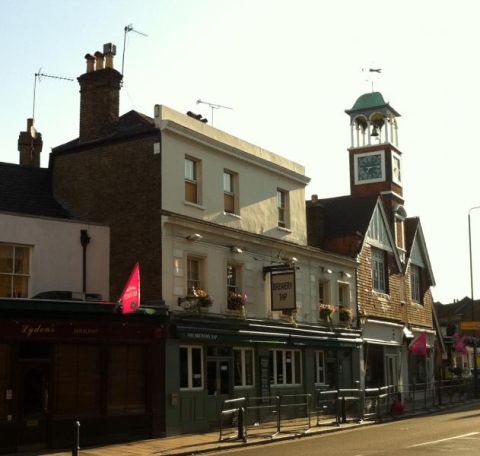 Game, set and match to Brewery Tap buyer
When the lease became available on The Brewery Tap in Wimbledon Village, licensed leisure specialists AG&G expected there would be strong interest in the High Street property. And indeed there was – from buyers wanting to net the freehold.
"After a short, sharp letting campaign, the owner decided to accept a punchy offer in the region of £1.6 million for the empty building, which comprises a lock-up unit at street level and separate residential accommodation above," says AG&G's James Grimes.
"It wasn't a total surprise because it is a flexible commercial property in a very well-heeled part of London. Although the ground-floor and basement unit is currently being run as pub it has consent for a variety of uses, which made it an attractive proposition for investors."
With A1, A2, A3 and A4 consent and planning permission for a new kitchen to the rear, the lower floors could continue as a pub or restaurant or start a new life as retail premises.
The property is in a mixed residential and retail position in the heart of Wimbledon Village, SW19, on a site that has been occupied by a pub since 1832.
For more information, contact James Grimes on 020 7836 7826, e-mail jgrimes@agg.uk.com.