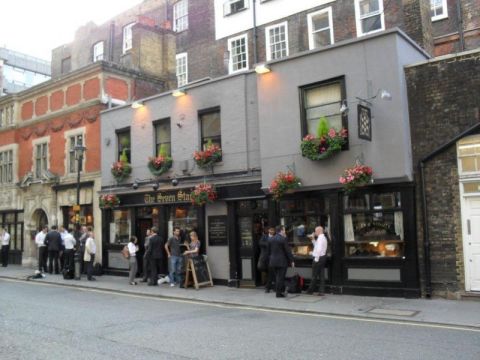 Chance for investors to reach for the Stars
It may be located in Carey Street – the London thoroughfare whose name is a slang term for being broke – but investing in the celebrated Seven Stars pub is likely to put its new owner firmly in the black for some time to come.
With a history dating back to the 17th century, it is one of London's oldest hostelries and features regularly in guide books. Its location behind the Royal Courts of Justice in the heart of the capital's legal district means that it is patronised by a steady flow of men and women of law, as well as office workers and tourists, according to licensed leisure specialists AG&G.
"This is an unusual chance to acquire the freehold of a very attractive and well-known London pub, subject to lease," says AG&G's David Gooderham, who is dealing with the sale.
"The current tenant, Roxy Beaujolais, has the lease until September 2012. She is a colourful media personality and cookery expert who has made the pub into a destination venue in the years that she has been there. With operators in the central London pub market continuing to report year-on-year trade improvement, this is a great opportunity for an investor to land a classic property. We are expecting some interesting offers."
The tenant has full responsibility for repairs and insurance. The passing rent is £52,500 per annum.
The term "Being in Carey Street" or "Queer Street" comes from the road's proximity to the old bankruptcy courts.
For more information, contact David Gooderham on 020 7836 7826, e-mail dgooderham@agg.uk.com.