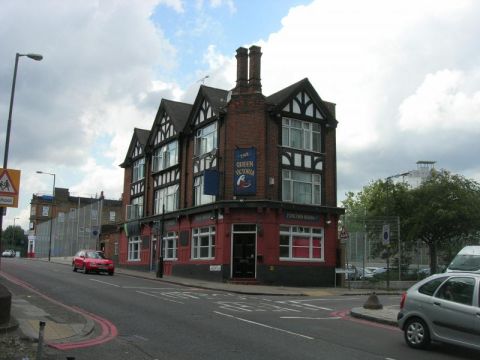 Buyers given just one week to secure the Queen Vic
The Queen Vic has been sold – but don't expect a showdown between Phil Mitchell and Alfie and Kat Moon because this London watering hole is in the very real borough of Woolwich, not the fictional Albert Square, Walford.
The three-storey property, on Wellington Street, SE18, was previously run as a 45-bed backpackers' hostel and pub by the Journey's group, but was put on the market when the company went into administration. Bids were invited over one week only, with contracts exchanged a week later, according to licensed leisure specialists AG&G, who handled the sale.
"It was a tight deadline but we are pleased to say that the asking price of £250,000 was achieved," says AG&G's Panayiotis Themistocli.
"The Queen Victoria may have seen better days but it is a large piece of London real estate in an up-and-coming location, so the new owners should be pleased with themselves. It has potential to continue as a hostel or take on a new role in the community, perhaps in the form of a retail or residential development."
Located opposite the army barracks and just a few minutes' walk from the new Woolwich Arsenal Docklands Light Railway station and London City Airport and a short drive from the Blackwall Tunnel and Woolwich Ferry river crossing, the Queen Victoria's new owner will need to give the building a full makeover, as it suffered at the hands of squatters while empty.
The property was the last of a number of hostels, pubs and restaurants sold through AG&G on behalf of Journey's administrator MCR Corporate Restructuring.
For more information, contact Panayiotis Themistocli on 020 7836 7826, e-mail pthemistocli@agg.uk.com or media@agg.uk.com.