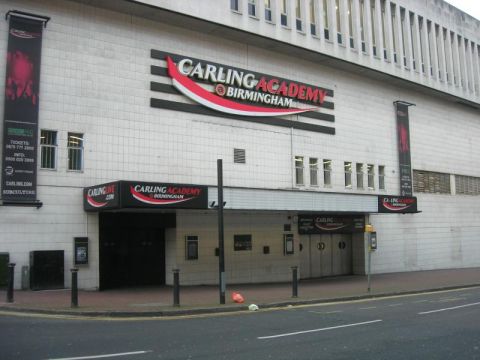 Birmingham Academy ready to welcome new talent
One of Birmingham's most iconic live music venues is set to re-open its doors following a deal between owners Land Securities and promoter Steve Forster.
The former Birmingham Academy in Dale End – known variously as the Rank Ballroom, The Hummingbird, Carling Academy and The O2 Academy before closing in September 2009 – generated considerable interest from would-be tenants before being snapped up by Forster's company VMS Live.
"We don't know much about what the new tenant has planned for the venue, except that it's a new venture and will probably involve promoting up-and-coming bands," says Anthony Alder of licensed leisure specialists AG&G, who handled the assignment of the lease.
"It's a substantial building, with three separate halls and a capacity of 3,800, so it's a shame to see it go to waste. Hopefully now it will feature in 1,000s more treasured musical memories."
The 3,230 square metre (34,800 square foot) building was completely refitted in the late 1990s and was let as a fully-equipped venue. It became vacant when The O2 Academy Birmingham relocated to the former Dome nightclub on Horsefair.
Steve Forster and VMS Live have a strong history of promoting live music. Projects have included the Relentless Garage London and Birmingham's recently opened HMV Institute.
For more information, contact Anthony Alder on 020 7836 7826, e-mail aalder@agg.uk.com or media@agg.uk.com.