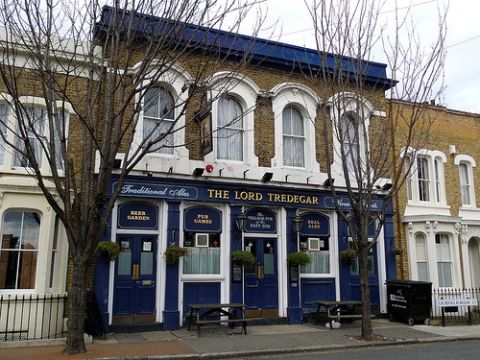 AG&G leads the charge for the Lord Tredegar
Its namesake took part in the Charge of the Light Brigade, so it is perhaps appropriate that the sale of the Lord Tredegar in Bow was sold as the result of a multiple agency contract.
Licensed leisure specialists AG&G saw off the competition to lead Remarkable Restaurants to victory in the tussle for the traditional East End pub. The purchase will take the group's stable of East and North London premises to 14 when it is completed, probably early next month [April].
"Once Remarkable Restaurants made their offer, things moved very quickly," says AG&G's Michael Penfold, who introduced the buyer to vendor Admiral Taverns.
"As an attractive property with a reputation for being a 'village pub in the East End', the Lord Tredegar fits very well with their portfolio of traditional pubs and they didn't want to let it slip through their fingers. The purchase should also suit local residents, who will be able to continue popping into the Tredegar for a relaxing drink in comfortable surroundings for some time to come."
The two-storey freehold pub with garden was on the market at £600,000. It is believed to be named after Godfrey Charles Morgan, First Viscount Tredegar, a captain in the Lancers and a British politician who earned the nickname Godfrey the Good for his public works.
For more information, contact Michael Penfold on 020 7836 7826, e-mail michael@agg.uk.com.