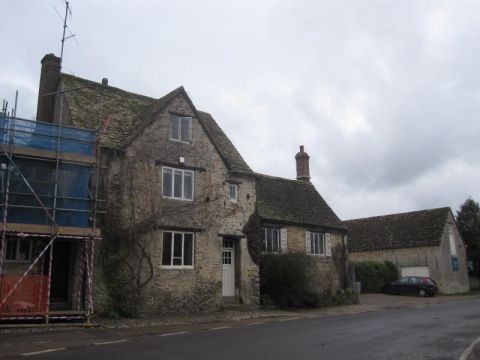 White Hart looks for lucky occupier
The charming, historic village of Wytham in Oxfordshire is almost completely owned by the University of Oxford but one of its finest properties, The White Hart Inn, is privately held – and its lease is available, without a premium, through licensed leisure specialists AG&G.
This Grade II Listed building dates back centuries and probably takes its name from the personal arms of Richard II. His followers were allowed to use the mystical deer symbol after the battle of Radcot Bridge in 1387. Anyone seeing a White Hart is said to be granted good luck.
While the earliest record of the building as a pub appears in 1726, is it known that ale sellers were on the site before then and the current inn has a 15th century hearth, a split-level main bar area and a fireplace. A great barn at the end of the inn's garden is from the same date and is now being converted into guest accommodation.
The White Hart is also known as an award-winning food destination and has space for around 70 covers, serviced by a ground-floor trade kitchen. To the side of the building is a walled trading patio, extending the sales area in summer. The basement has a chilled beer store and the licence allows alcohol sales from 10am to midnight every day.
Many customers arrive by car from Oxford, just four miles away, and as well as a small car park in front of the building, the inn has a 15-year lease on a large separate car park, from 2005, at £7,000 a year.
Lessees' accommodation is on the second and third floors, which include three double bedrooms, a single bedroom and a bathroom and WC.
The new lease will either be on an M&B franchise or on a free-of-tie basis. With a rateable value of £68,000 a year, owners Mitchells & Butlers are looking for a rental in the region of £50,000 and £70,000 per annum on a franchise or free of tie basis respectively. The business has until recently been operated as a franchise and detailed trading information will be made available to serious potential lessees.
AG&G director James Grimes says, "This is a gem of an inn. As well as being a first-rate pub, it has built a strong foodie reputation. People travel for miles around to eat the White Hart – the nearby A34 makes travel easy without disturbing the village's tranquillity.
"The fact that the village is a conservation area means its character will remain unchanged, while the Seacourt Stream, a tributary of the Thames, flows a few dozen yards away and adds an angling attraction. Viewing is highly recommended."
For further information, please contact James Grimes on 020 7836 7826, e-mail jgrimes@agg.uk.com or media@agg.uk.com.