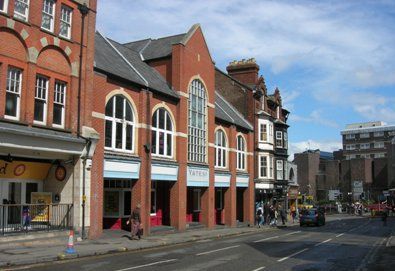 Tesco purchases signal reverse of the superpub trend
The retail-to-licensed-premises trend of a decade ago is being reversed, most recently with Tesco snapping a pub in Stratford and a bar in Guildford.
The grocery giant has secured the lease of the former Yates's Wine Lodge in the centre of Guildford, Surrey, for £60,000 a year and has also taken on the ground floor of The Pigeons in Stratford, East London. The Pigeons was recently sold freehold for just under £1 million to a developer, who is converting its two upper storeys to residential units.
"It is not surprising that Tesco has seen potential in these two former pubs because they are both in busy, high-footfall urban areas close to major transport links. They are ideal sites for local stores," says Anthony Alder of licensed leisure specialists AG&G, which dealt with the rental of the Yates's property and the sale of The Pigeons.
"We are seeing a growing trend for this kind of deal, where properties have come to the end of their lives as licensed premises are being taken on by retailers. This is in marked contrast to the situation about 10 years ago when retail premises were being bought up by the bigger pub chains to be turned into bars."
Guildford's Yates's Wine Lodge was housed in a purpose-built building constructed in 1998. With four floors, including a basement and second-floor offices, the building's ground floor trading area alone covers 3,000 square feet. It is located on Bridge Street, mid-way between the main railway station and the city centre shopping area.
A pub has stood on the site occupied by The Pigeons in Romford Road, E15, since the late 18th century. Formerly called The Three Pigeons, and also known at one time as The Pigeon Hotel, the pub was rebuilt in extravagant style circa 1898.  The Olympic Village and Westfield Shopping Centre developments are both nearby.
For more information, contact Anthony Alder on 020 7836 7826, e-mail aalder@agg.uk.com or media@agg.uk.com.