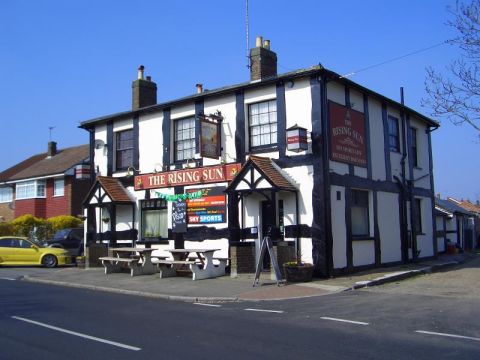 Rising Sun buyer warms the hearts of regulars
Regular drinkers at Hounslow's Rising Sun are feeling a warm glow that has nothing to with what's in their glasses – because the new owners intend to continue running the premises as a pub. 
In the heart of a densely populated residential area, it was expected that the property might catch the eye of a developer and be turned into luxury housing.
"This is good news both for the Rising Sun's regulars and the traditional pub in general. It shows that a well-run operation can buck the trend and continue to trade successfully," says David Gooderham of licensed leisure specialists AG&G, who handled the sale.
"We'd like to congratulate the new owners and wish them the best of luck for the future."
The Rising Sun was sold to a local buyer off an asking price of £375,000 after being put on the market in November 2009.
For more information, contact David Gooderham on 020 7836 7826, e-mail dgooderhamr@agg.uk.com or media@agg.uk.com.