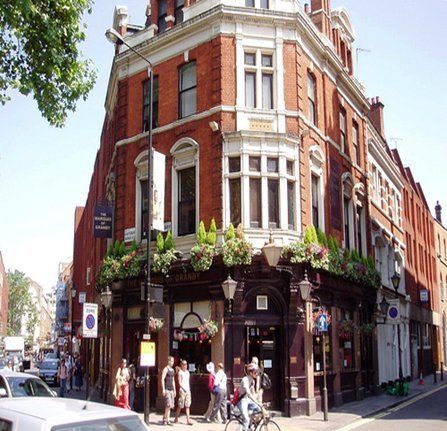 £3.5 million tribute to memory of pub's founder
The 18th century Marquis of Granby would certainly have applauded the circa £3.5 million selling price of one of his many namesake pubs, at Cambridge Circus on Shaftesbury Avenue.
"After he returned in triumph from the Seven Years' War, he bought pubs for all his non-commissioned officers – an act of generosity that ruined him. He died with debts of £27,000, the equivalent of more than £50 million today," says James Grimes of licensed leisure specialists AG&G, who handled the sale.
"It just goes to show that pubs have always been valuable real estate, as the investor that bought it clearly realises – although probably not worth bankrupting yourself for."
This manifestation of the old war hero is a landmark freehold building, with a triple aspect, in the heart of London's theatre district, rebuilt in 1886 as a replacement for a pub established in 1791, presumably in tribute to the Marquis himself.
It benefits from a predictably high footfall day and night and has carved out a reputation not only among theatre-goers and tourists, who appreciate its collection of theatre memorabilia, but also as a focus for locals, who gather to watch football or rugby or to play its full-sized Jenga game.
It will continue to be run by the Capital Pub Company.