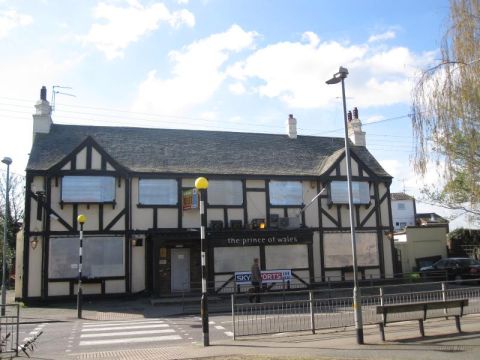 Prince of Wales offers retail Therapy
The Prince of Wales will soon be welcoming the public once more – but the kind of therapy on offer at the South Ockendon pub will be retail- rather than alcohol-based.
"Being less than 500 metres from Ockendon station, which is just 30 minutes from the City of London, and in a largely residential area, the Prince of Wales was bound to appeal to investors. And it has been snapped up by a local businessman who intends to run his retail enterprise from the ground floor and keep the upper part as residential accommodation," says Panayiotis Themistocli of licensed leisure specialists AG&G, who dealt with the sale.
"He saw what excellent value a former pub can be compared to traditional housing and commercial stock and jumped at the opportunity."
Just a few minutes from J30 of the M25, the Prince of Wales dates from the mid-20th century and is on a site measuring approximately 580 square metres (6,240 square feet). It was sold for a level close to its guide price of £285,000 + VAT.
For more information, contact Panayiotis Themistocli on 020 7836 7826, e-mail pt@agg.uk.com or media@agg.uk.com.