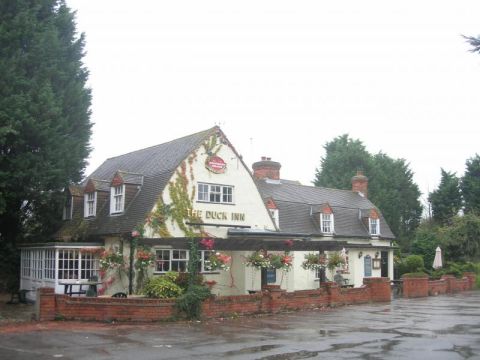 Flying start for new owner of Duck Inn
Chef/restaurateur Damon Godding is a fast mover. On Friday, 12 March, he completed buying the Duck Inn at Newney Green in Essex through licensed leisure specialists AG&G. By Mothering Sunday – just two days later – he was open for business.
Low beams, a pretty garden and an idyllic rural setting make this a quintessential country pub and restaurant – at an affordable asking price of £550,000.
"It already has a reputation for good food in a wonderful location, so Damon hit the ground running," says Anthony Alder of AG&G, who handled the sale for Shepherd Neame.
"The Duck wouldn't look out of place on a chocolate box. It's already a destination pub/restaurant that's popular both with people from nearby towns and the staff and students at nearby Writtle College – and, of course, their parents. With more than 2,600 students, that's a big built-in catchment area."
While the buildings partly date back to the 18th century, the pub is not listed and includes a 60-cover restaurant and a large bar. The site covers almost 1.3 acres. The owners' accommodation includes five bedrooms, a bathroom and a living room.
"Writtle is regularly named Best Kept Village in Essex," says Anthony. "It wouldn't at all surprise me to see the Duck Inn named as one of the best pubs as well."
For more information, contact Anthony Alder on 020 7836 7826, e-mail aalder@agg.uk.com or media@agg.uk.com.