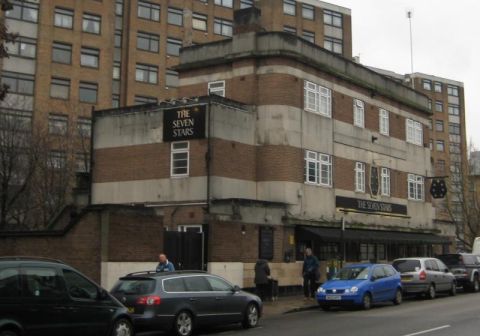 End of the game for Fulham star
The compilers at Wikipedia should be getting their red pens out. They single out the Seven Stars, on North End Road, as a traditional Fulham pub but it has been sold for considerably more than its asking price of £625,000.
"We had 14 unconditional offers, of which 12 were over the asking price," says James Grimes of licensed leisure specialists AG&G, who handled the sale. "Such strong competition shows that the development market is far from dead, if the property is in the right location."
The death of the Seven Stars signals the end of a history that can be traced back to 1799, when a pub in that name was registered in Fulham. The current three-storey property was built in 1938 on a site of approximately 300 square metres (3,225 square feet) and has, in recent years, been a haven for Chelsea fans – it is close to the club's Stamford Bridge ground.
"There's a good mix of retail, restaurants, pubs and housing in the area, as well as the famous and picturesque North End Road market, so the site would certainly be a popular location for flats," adds Grimes. "The intentions of the private purchaser are not yet known."