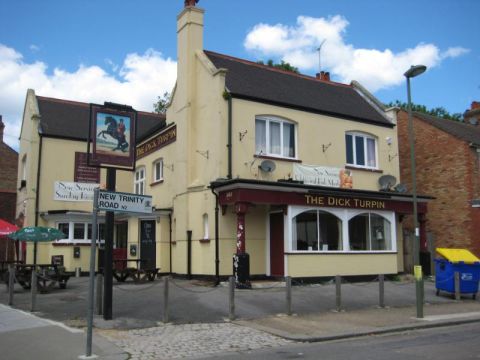 Dick Turpin is a steal for new owner
You might expect the sale of a pub named after a famous highwayman to involve a bit of cloak-and-dagger drama – but the buyer of Finchley's Dick Turpin pub didn't need any persuasion to hand over his gold.
The suburban watering hole, close to Dick Turpin's old Waltham and Epping Forest haunts, generated interest from the moment it came on the market a few weeks ago.
"This is a substantial premises with living accommodation in a residential area of north London, so it is not surprising that it sold quickly. It shows that people are prepared to act fast when they find a licensed property worthy of investment," says David Gooderham, who handled the sale for licensed leisure specialists AG&G.
The Dick Turpin was sold off an asking price of £750,000. It is not known whether it will continue as a pub or will begin a new role in the Finchley community.
For more information, contact David Gooderham on 020 7836 7826, e-mail dgooderham@agg.uk.com or media@agg.uk.com.