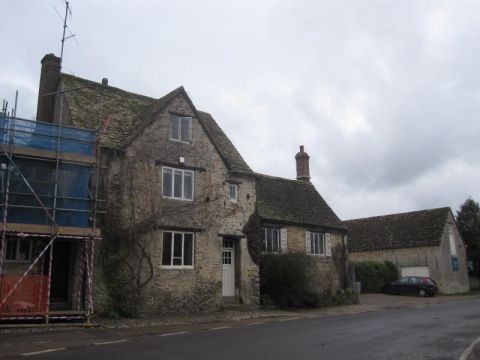 A deal signed with an X
A deal sealed with an X
Its namesake is said to bring good luck to those who see it and that seems to be the case for everyone involved in the sale of The White Hart pub in the village of Wytham, near Oxford, which was recently acquired by regional brewer Wadworth & Co – creator of the renowned 6X cask ale.
Licensed leisure specialists AG&G were originally asked by former owners Mitchells & Butler to let the Grade II listed property. But the opportunity to add such a charming and popular site to its portfolio proved irresistible to Devizes-based Wadworth, who put in a successful bid for the freehold.
"It was a surprising turn of events but it's not hard to see why Wadworth were so keen to acquire The White Hart. It is a destination venue in an historic village just outside Oxford and it draws people for miles around, especially for its food" says Panayiotis Themistocli of AG&G.
"As a family-owned, traditional brewery with a reputation for quality, it will fit perfectly in the Wadworth portfolio."
Wadworth & Co has been brewing beer in the Wiltshire town of Devizes since 1875. It still uses horse-drawn drays to deliver to the town's bars every weekday.
The White Hart has an even older heritage, with records showing that the building was used as pub from 1726.
For more information, contact Panayiotis Themistocli on 020 7836 7826, e-mail pt@agg.uk.com or media@agg.uk.com.