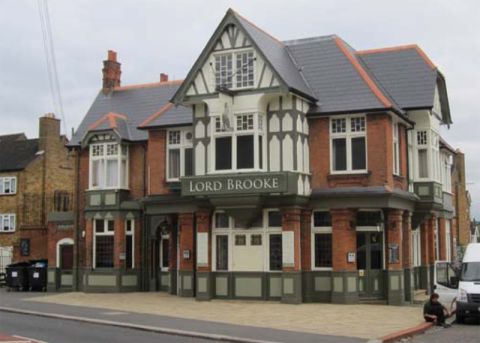 Daisy, Daisy, give me a pub in Walthamstow
In 1875, the Greyhound & Hare opened for business. While the premises have lasted – licensed leisure specialists AG&G have just sold the building for more than £500,000 – the name did not.
In 1887, the Walthamstow pub's name was changed to Lord Brook, in honour of the marriage of Francis Greville, Lord Brooke, to Frances Maynard. He became the Earl of Warwick, she the Countess Daisy and mistress to Edward VII. The music hall song Daisy, Daisy, Give Me Your Answer True was inspired by her.
"Perhaps this old royal and showbusiness connection added some lustre to the sale – it went for substantially more than the asking price," says AG&G director James Grimes.
"Having said that, the pub has been a local landmark for 135 years and is a substantial building in a popular location, which is probably a more rational explanation. It's been bought by a London investor/developer, who may convert it into flats at some stage but for now it remains a pub."
The Lord Brook occupies a 615 square meters (6,617 square feet) site in Shernhall Street, which was named after the Brooke family home. It is in a predominantly residential area and is within two miles of five railway stations: Blackhorse Road, Snaresbrook, South Woodford, Walthamstow Central and Wanstead.
On the ground floor is a U-shaped servery surrounded by an open-plan bar area, with a separate bar to the rear. Lavatories are located to the side, with an office and kitchen to the back. The basement contains a cold beer store and stock areas.
On the first floor is a large, self-contained function room and four double guest bedrooms, two with en suite showers, plus a kitchen and a lavatory. The second floor contains two further double bedrooms, a bathroom and a large sitting room or double bedroom. There is also a yard with a single storey garage.
The Lord Brooke has an alcohol licence from 11am to 11pm Sundays to Thursdays and until 1am on Fridays and Saturdays. The 2010 estimated rateable value is £26,000.
For further information, please contact James Grimes on 020 7836 7826, e-mail jgrimes@agg.uk.com or media@agg.uk.com.