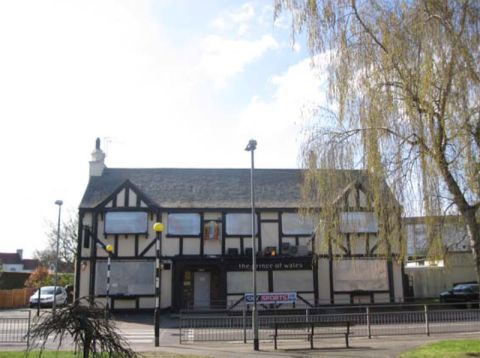 Check out the Prince of Wales
Not so long ago, you could surf the web and sup a pint at the same time in the Prince of Wales in South Ockendon, Essex.
The pub offered free computing under a government scheme to open up access to the Internet to as many people as possible. Now, the freehold building, on a site of 580 square metres (6,240 square feet) is up for sale through licensed leisure specialists AG&G for offers in the region of £285,000 plus VAT.
The Prince of Wales is approximately 500 metres from Ockendon station, which makes it just half an hour from London Fenchurch Street, and is located in a primarily residential area that includes a primary school, dentist, petrol station and small shops.
While the current building dates from the mid 20th century, there has been a pub on the site for more than a century. A Walter Mead is recorded as being landlord from 1878 to 1933.
"It's a large site with many potential uses," says Panayiotis Themistocli of AG&G. "There are few pubs or restaurants within quite a distance of the Prince of Wales, so it could reopen as a pub with a large catchment area or as a restaurant or gastropub with a good chance of becoming extremely successful.
"Equally, given that it is in easy commuting distance of London, the building could be converted into flats. Or it might be demolished and replaced with a new, larger structure, subject, of course, to relevant permissions. At its asking price, it is a huge opportunity for someone in the licensed or building trades."
Currently, the ground floor contains a large open-plan trading area with an L-shape servery. Behind this is a trade kitchen, with a further trading area towards the rear.
On the first floor is a kitchen, living room, bathroom and four bedrooms. In total, the rooms take up 114 square metres (1,225 square feet). The property holds a licence for 10am to midnight Sunday to Thursday and until 1am on Friday and Saturday. The 2010 rateable value is £23,500.
For more information, contact Panayiotis Themistocli on 020 7836 7826, e-mail pthemistocli@agg.uk.com.