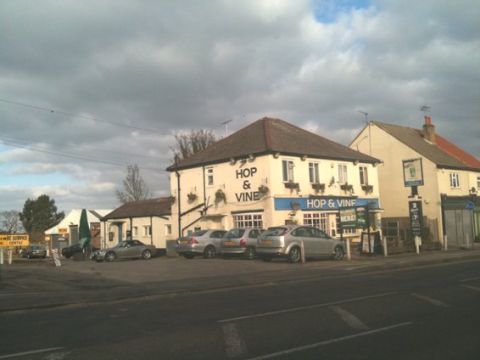 Attractive combination of grain and grape
Mixing grain and grape proved to be an attractive proposition to would-be purchasers of the Hop and Vine in Gillingham, Kent – with the eventual buyer paying above the asking price for the London Road property.
The pub was sold for in excess of £325,000 + VAT and was snapped up by an investor who plans either to re-let or redevelop the site.
"With a total site area amounting to around a third of an acre fronting a busy main road location less than an hour from central London by rail, the Hop and Vine not surprisingly appealed to investors, who could see its potential," says Panayiotis Themistocli, of licensed leisure specialists AG&G who handled the sale.
"The buyer has not finalised his plans for the property yet but its proximity to Gillingham Business Park and Rainham mainline railway station mean there is plenty of scope to breathe new life into the site."
One of Kent's Medway towns, the first records of Gillingham date from the 10th century. The town has a marina and its Medway Park Leisure Centre will host the Modern Pentathlon World Cup in 2010.
For more information, contact Panayiotis Themistocli on 020 7836 7826, e-mail pt@agg.uk.com or media@agg.uk.com.