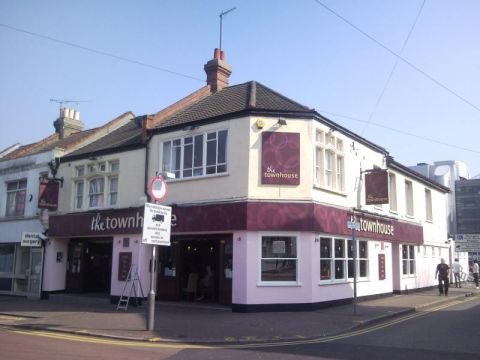 Southend investment prospect looks inviting
We all like to be beside the seaside, which is why Southend's Townhouse pub is likely to be a sound investment for someone with around £450,000.
Less than half a mile from Southend Central railway station, the Townhouse occupies a prime spot in a mixed residential and retail area and is in close  proximity to the University of Essex, Southend campus. It is just 50 metres from a development that will soon accommodate more than 500 students and directly opposite an HMV record shop, so it is not surprising that it is described as "mainstream and popular" by local portal Sarfend.co.uk.
"This is a busy town-centre pub in a good location and the current tenants make the most of it by attracting a young crowd through events such as Open Mic nights," says David Gooderham of licensed leisure specialists AG&G, which is handling the sale.
"Along with £25K rent, the new owner can expect barrelage royalties from the exclusive beer supplier – currently Scottish & Newcastle Pub Enterprises. In the year to March 2009, this brought in an extra £27,625 in income, representing a total potential income of more than £52K per annum for the purchaser.
"That compares extremely favourably with other investments in the current climate, with a return on investment of more than 11 per cent."
As well as being a university town, Southend is a thriving seaside resort. It boasts the world's longest pleasure pier, which is 1.33 miles long and has its own railway line. The town has also produced a long line of famous names, ranging from writer John Fowles and actress Dame Helen Mirren to legendary football manager Peter Taylor and Lee Mead, winner of BBC talent show Any Dream Will Do.
For further information, contact David Gooderham on 020 7836 7826, e-mail dgooderham@agg.uk.com or media@agg.uk.com