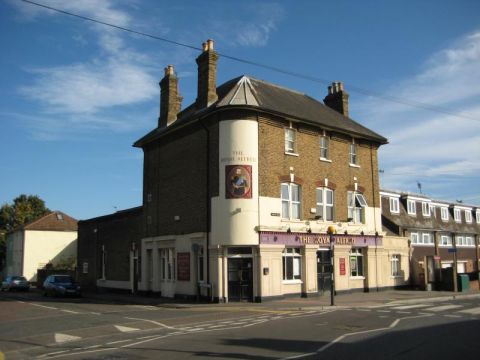 Sale of Victorian pubs gives hope to Erith
The sale of four landmark Victorian pubs in Erith, Kent, is a sign of regeneration rather than urban decline, according to AG&G, the licensed leisure specialists handling the sales.
Like many industrial towns, Erith – once a dockyard to Henry VIII's naval fleet and home to his celebrated warship, Great Harry – boomed in the 19th century. But heavy bombing in World War II, unsympathetic redevelopment in the 1960s and 1970s and economic decline left the area in dire need of regeneration – which is currently being achieved through a series of public and private initiatives.
"Many of Erith's pubs are substantial and attractive buildings that are part of the town's heritage and will continue to serve their communities," says Panayiotis Themistocli of licensed leisure specialists AG&G, which is handling the sales.
"Even in the current climate, there is strong interest from buyers wanting to give them a new lease of life."
The Royal Alfred in Appold Streethas been sold for close to the asking price of £350,000 to a buyer who intends turning it into a convenience store with living accommodation above.
The Pheasant, on Belmont Road, has also attracted an offer close to the asking price, following interest from three competing bidders. It is likely to be converted into flats.
Coming with 0.42 acres of prime land near the centre of Erith, the Style & Winch, Northend Road, is under offer to a property developer with a view to creating residential units. The site is due to be cleared later this year, subject to planning permission.
Newest to the market is The Harrow, Northend Road, which has a total site area of 0.6 acres. The Harrow looks set to continue as a pub, partly because three of its nearest competitors have recently been sold off for alternative use.
"The level of interest generated by these premises shows that there is real support for the regeneration of this area and the financial commitment to achieve it," concludes Mr Themistocli.
For further information, contact Panayiotis Themistocli on 020 7836 7826 or e-mail pthemistocli@agg.uk.com.