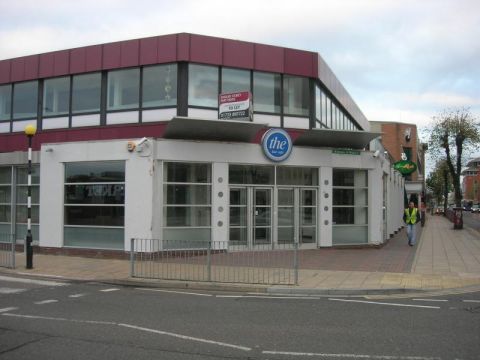 Pulling new customers in Peterborough
With nearly 28 per cent of its adult residents looking for love, Peterborough is a great place to meet people – and where better to find a new partner than the site of the former The Bar Café, in a destination leisure venue a stone's throw from the city's cathedral?
Officially known as Unit C1, Earlham House, New Road, the premises have been run by Luminar Leisure and are now being offered by licensed leisure specialists AG&G on a new, 20-year lease on behalf of Axa. The rental will be in the region of £100,000 a year.
The modern, purpose-built, fully-fitted building has a floor area of approximately 640 square metres (6,900 square feet) with a capacity of 450 people, plus managers' accommodation.
Opposite Peterborough's famous covered market, near a 700+ space car park and within walking distance of several large office buildings, the city's railway station and complementary, leisure venues, Unit C1 provides ample opportunity to take advantage of its 11am-2am licensed hours on Monday to Saturday and noon-2am on Sunday.
"Peterborough has a large catchment area with two million people within an hour's travel time," says AG&G director Anthony Alder. "You have to drive a long way to reach a comparable city. It's a terrific opportunity for someone to make a profit while helping Peterborough's large single population meet new partners – and to serve all the couples when they're shopping or partying."
For more information, contact Anthony Alder on 020 7836 7826, e-mail aalder@agg.uk.com or media@agg.uk.com.