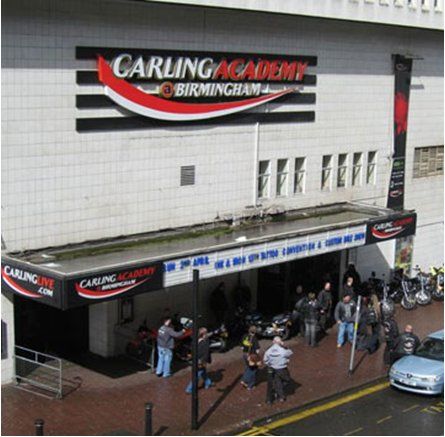 Landmark Birmingham Academy gets new lease of life
The iconic Birmingham Academy is getting a new lease of life before the Matineau Galleries are completed.
The 3,800 capacity venue will be available for five years from October, allowing a new music entrepreneur to attract top talent to the landmark location once more. In recent years Lily Allen, Babyshambles, The Beautiful South, Franz Ferdinand, James Morrison and The Streets have all played there.
Currently known as the O2 Birmingham Academy but previously called the Carling Academy and the Hummingbird, the 34,800 square foot (3,230 square metre) building was completely refitted in the late 1990s and has three separate halls.
The Academy is being let by Land Securities via licensed leisure specialists AG&G. Director Anthony Alder says, "It's a great opportunity for a promoter. He or she will be able to walk into a fully-equipped, purpose-built venue for a knock-down rental of just £60,000 a year – one performance by a good artist can bring in more than that.
"Land Securities want to see the venue used right up until the moment when the final curtain has to come down."
For more information, contact Anthony Alder on 020 7836 7826, e-mail aalder@agg.uk.com or media@agg.uk.com.