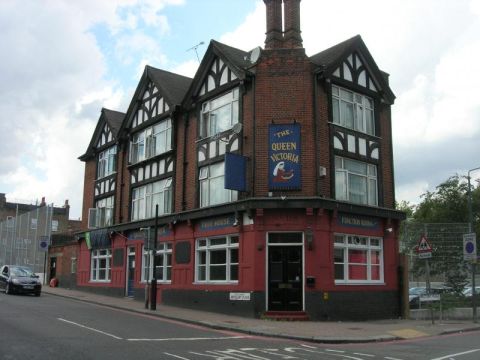 It's Journey Group's end - but a new beginning for its properties
Journey's Limited and its associated companies have reached journey's end in their current incarnation but their administrators are looking for a new life for their licensed properties.
On the instructions of A Stoneman & P Clark of MCR Joint Administrators and Receivers of Journey's Limited and related entities, AG&G have been appointed as joint agent in the sale of a number of assets formally forming part of Journey's Limited.
Among sites currently for sale via licensed leisure specialists AG&G is Journey's London Eye, near Waterloo, London – a 120-bed hostel with associated lounge and bar. It is currently subject to a rolling franchise agreement and is trading well.
AG&G director Anthony Alder says, "Journey's London Eye offers stylish, modern budget accommodation in an excellent location near to many of the capital's major tourist destinations. With many holiday-makers trading down but still wanting to see the sights, it offers great value. And the free wi-fi actually works."
The Mary Rose Hotel in St Mary's Cray, between junctions three and four of the M25 near Orpington and Bromley in Kent, is a pub, restaurant and hotel with 110 beds and a large conference and banqueting space that can hold up to 225 people.
"This is a 16th century listed inn with a modern extension," says Alder. "The pub is a pretty building right next to the River Cray and just 25 minutes from London Victoria, so it's an excellent location for the budget-conscious business or leisure traveller. It has great potential."
The Spinning Wheel Restaurant at Westerham, Biggin Hill, has fabulous views of the North Downs from its one-acre site. It currently trades as a large family pub, coffee shop and restaurant with a 200 covers, a children's indoor playground and car park.
"The site includes a thatched, listed cottage and would make a wonderful family home," says Alder. "Less than two years ago, it was bought for £1.2 million but now it is half that price at only £600,000."
Other properties include:
The Wishing Well, a two-bar pub with 74 beds in an upmarket conservation area in Peckham
Juddy's, an oast house-style pub in Chatham, with planning permission for 10 flats and offers expected over £225,000
Journeys Queen Victoria Inn near Woolwich DLR station, a 45-bed hostel overlooking the Thames Estuary that has potential for conversion into flats
For more information, contact Anthony Alder on 020 7836 7826, e-mail aalder@agg.uk.com or media@agg.uk.com.