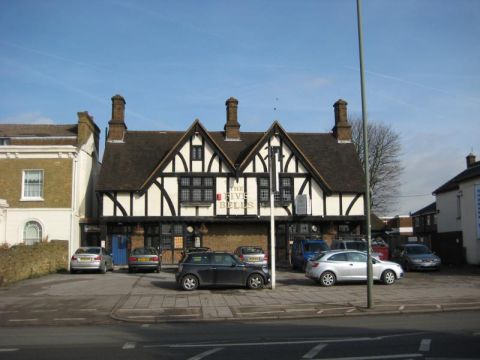 Five Bells finds new appeal
One of the first pubs created during Bromley's Victorian building boom has been sold to new owners in a deal arranged by licensed leisure specialists AG&G.
The Five Bells on Bromley Common sold freehold for well in excess of the asking price of £550,000. The pub is believed to have been established in 1860 by builder Henry Harris as part of the development of Shooting Common, prompted by the arrival of the railway in 1858. It is near Bromley South station, which is just 17 minutes from London Victoria.
With a mock Tudor frontage, the Five Bells sits on a site of 1,406 square metres (0.35 acre), with a building footprint of around 200 square metres (2,150 square feet). Subject to planning consents, the building could be converted to other uses.
AG&G director James Grimes says, "It's a good, solid building and the owners will be able to breathe new life into it. It comes with parking for nine cars and a rear garden so if it does not prove viable in its old guise, it would make an interesting and comfortable set of flats."
For more information, contact James Grimes on 020 7836 7826, e-mail jgrimes@agg.uk.comor media@agg.uk.com.