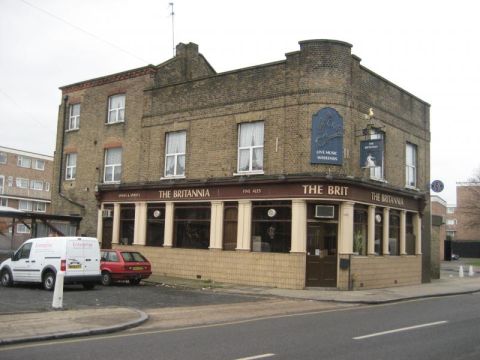 England star buys the Brit
An England footballer has bought the freehold of a prominent, 147-year-old East End pub in a deal negotiated by licensed leisure specialists AG&G.
The premier league soccer star and his business partner paid more than the £500,000 asking price for The Britannia in Bow Common Lane, around a mile north of Canary Wharf.
The building is on three floors plus basement and covers some 530 square meters (5,700 square feet), including two storeys of accommodation. There is parking for ten cars and a covered smoking area at the rear of the building.
The building is not listed, although it lies in a conservation area, and could be converted into luxury flats, says AG&G director James Grimes.
"The footballer has bought The Brit with a developer, so a change of use could be on the cards," he says. "I'm not allowed to tell you who the player is but I can say that he didn't get his inspiration from Stoke's Britannia stadium."
For more information, contact James Grimes on 020 7836 7826, e-mail jgrimes@agg.uk.com or media@agg.uk.com.