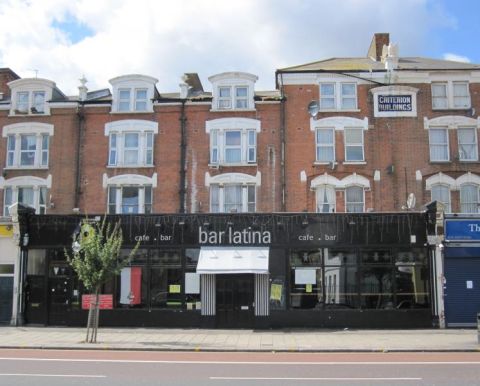 Bar could be star of the 80s revival
When John Lewis sells out of shoulder pads, you know an 80s revival is in full swing – and where better to celebrate than Bar Latina in Tottenham High Road, which was once owned by that decade's ultimate pin-up, the glamour model and pop singer Samantha Fox?
As Sam's Bar, the 4,000 square foot venue was then a wine bar that played host not only to Sam's showbiz friends but also to the stars of nearby Tottenham Hotspurs football club. Today, the freehold – which includes a four-bed manager's flat on the first floor and a further two floors of accommodation on long leases – is for sale through licensed leisure specialists AG&G for offers in the region of £625,000.
"It's been through a few hands since it was big in the 80s but this is an attractive building in a busy location that has considerable potential to an owner/operator, an investor or for alternative use," says AG&G director James Grimes. "It represents good value, even though the upper parts are on such long leases that they are virtually untouchable."
For more information, contact James Grimes on 020 7836 7826, e-mail jgrimes@agg.uk.com or media@agg.uk.com.