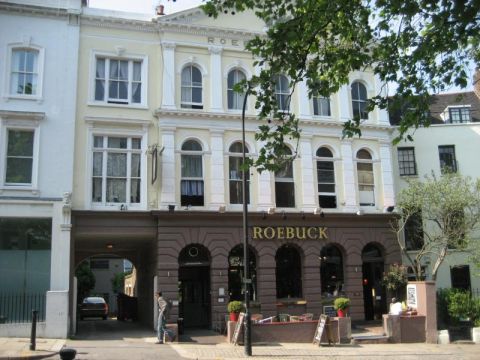 Young Love for Belsize Beauty
Licensed leisure specialist AG&G has sold a prestigious public house in the sought after area of Belsize Park, North London on behalf of Mitchells & Butlers. 
The Roebuck, an attractive building opposite the Royal Free Hospital was sold for just over £2,250,000 to pub giant Youngs. 
AG&G director James Grimes says of the transaction: "The property was marketed discreetly and sold to Youngs, who continue to buy select properties. Our office alone has transacted around £20million with them since April, demonstrating their continuing desire for acquisitions." 
Youngs plans to upgrade the property, a landmark building with almost 7,000 sq ft of floor space, with a good trade garden and basement bar, close to the entrances of Hampstead Heath. 
For more information on this or other property deals, please contact James Grimes on 0207 836 7826.