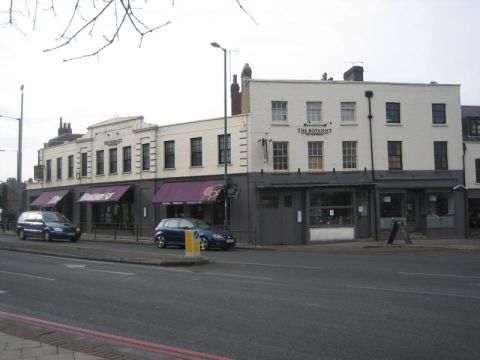 Green-Fingered Gem in Kew
A pretty public house back that backs onto Kew Botanical Gardens has become available through licensed leisure specialist AG&G. 
Capital Pub Company is disposing of The Botanist, which covers 9,240 sq ft and offers the benefit of a courtyard terrace, for the sum of £2.4m freehold. 
James Grimes, AG&G director, is expecting high interest because of its position: "It occupies a location fronting the A205 South Circular and is a short walk from the tube station." 
The pub is an attractive amalgamation of terraced buildings that are over 150 years old, includes ample upper floor accommodation and is nicely fitted with no extra work required. And it is in good company; across the Green are the restaurants owned by celebrity chef Anthony Worrell-Thompson and the celebrated Kew Grill.
For more information on this or other property deals, please contact James Grimes on 0207 836 7826.